EMAIL

SKILLS

Practical, easy to understand training videos

Learn the do's and don'ts of how to communicate over Email
Introduction to Email Skills
Avoid Confusion
Hammer Your Grammar
Opening Address
Proof, Then Proof Again
Subject Lines
The PS is Important
To Emoticon or Not To Emoticon
Use Their Name
Walk Away First
Inbox Management
Incorrect Address
Keep an Eye on Internal Emails
Let's Talk Signatures
Reply All
Respond Promptly
Save Save Save
Just Following Up
Attachments
Avoid the High Priority
Be Savvy with your Incoming Emails
Bin the Out of Office Emails
Delayed Sending
Email or Call
Reeling in a Phish
Rules of Carbon Copy
Congratulations
Why Learn Email Skills?
Communication over email can be a challenge, especially when it comes to communicating with customers. In today's digital age online communication is key. In this module, you'll learn email writing etiquette and professional email techniques such as using the right subject lines and when you should Reply All, through to inbox management and much more. Discover how you can create a positive impression and communicate effectively with Email Skills.

Each of our 27 video lessons covers a different aspect of Email Skills. See below for the full topic list.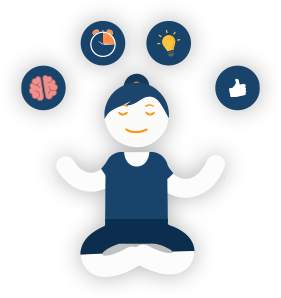 Watch at your own pace or watch all at once

Watch as many times as you like, anywhere you like

eBook

Bonus resource
Topics included in Video Lessons
Introduction to Email Skills (00:19)
Communication over email can be a challenge, especially when it comes to communicating with customers. In today's digital age online communication is key: from using the right subject lines, Reply All, and electronic signoffs, to inbox management and more. Discover how you can always impress your customers, with Email Skills.
---
There's a real art to writing an email that's not only easy for the recipient to read, but persuasive too. If you want to be known as the person who has the best email game in the company, this video lesson is for you.
---
Hammer Your Grammar (01:02)
Avoid being lazy and take the time to pay attention to grammatical details. It may be quicker and easier to forget about capitals or full stops when typing an email on your mobile phone but to the recipient at the other end it looks ill-educated, lazy and gives the impression that you don't really care all that much.
---
In this video lesson you'll learn the secret to nailing the opening address of your email. Those who invest a little time researching before hitting send will bank the spoils.
---
Proof, Then Proof Again (00:36)
Nothing dries up your credibility faster than a strategically placed spelling error. Before you hit send on your next email, take a moment to commit this video lesson to memory.
---
Discover the fail-safe rules that will ensure your emails capture the attention of their recipients and are opened with eager eyes.
---
The PS is Important (01:02)
In this video lesson, you'll discover how to harness the power of this highly effective, yet seldom-used email element. And no, there are no cliché movie references here!
---
To Emoticon or Not To Emoticon (00:52)
Have you found yourself writing this in a corporate email? These types of email additions might be alright if you're emailing a friend about upcoming plans, but when it comes to business, they should be avoided. They aren't professional and aren't appropriate in a work email.
---
It's easy to slip into autopilot if you spend a lot of your day writing emails. In this video lesson, you'll learn just how powerful using your recipients name can be - and how to leverage that power.
---
Losing your temper is never a great idea, and it's even less so when you leave a paper trail of your tantrum behind. If you find yourself hot under the collar at work, these tips can help preserve your work relationships.
---
When was the last time you cleaned up your inbox? It needs to be done regularly so here are a few tips.
---
Incorrect Address (00:48)
It may not happen often, but when you receive an email sent to you by accident, etiquette suggests you let the sender know of their mistake. They'll certainly appreciate it and it will minimise the chances of you being sent future email messages in error.
---
Keep an Eye on Internal Emails (01:03)
Are you a party to privileged information? Does an email need to be passed on to someone else before you can reply? Here's why checking the email chain is vital to keep privacy in check.
---
Let's Talk Signatures (01:05)
There's a lot more to email etiquette than just thoughtful writing - it also extends to your email's signature and footer. Watch this episode to learn what information you should be including at the bottom of your email.
---
If you've received a group email, beware of hitting the "Reply All" button – because it might do a lot worse than just "annoy all".
---
What do you do if you receive an email that you know needs attention, but you can't action it properly for a few hours? If you can't provide a timely response or you need time to investigate something, let the sender know you've received the email and provide an estimated time frame for a response.
---
If you're writing a long email that requires a lot of attention to detail, remember, save it as a draft and save often! Treat email the same way you do important word documents by hitting 'save' regularly along the way.
---
Just Following Up (00:57)
If you haven't heard back from someone it's either because they haven't received your email or they weren't engaged enough to respond. Instead of 'just following up', try picking up the phone or sending another email with a more compelling request.
---
If you need to show someone a piece of work, say a photo or a document, an attachment is the perfect option. But remember, opening large documents on wireless devices, especially while overseas, can cause major headaches for the recipient, not to mention large data bills, so always keep file sizes to a minimum or provide a link.
---
Avoid the High Priority (01:08)
We're all familiar with the allegorical tale of the boy who cried wolf - the same theory can be applied to overusing your email's High Priority function. To find out when and how to use it effectively, hit play.
---
Be Savvy with your Incoming Emails (01:39)
If your business is your castle, then your inbox is surely the drawbridge. Before blindly opening an email, be aware of what it would mean for your business if you opened a malicious email.
---
Bin the Out of Office Emails (01:09)
Setting up an automatic 'out of office' reply email may seem like a common courtesy, but is there a better way of managing incoming email (and senders' expectations) while you're not around?
---
Want to level the playing field when dealing with recipients in another time zone? This video lesson will help your emails land at the top of the pile, at the exact right time your recipient is ready to read them.
---
Using your email like a pro means knowing when an email is the best option, and when it isn't. Use this as a rule of thumb to have a better command over your inbox.
---
Reeling in a Phish (01:32)
Phishing refers to emails that trick people into giving out their personal and banking information; The people behind them are experts in manipulation. When scanning your inbox, be on the lookout for phishing email tells. Generic greetings are often a giveaway.
---
Rules of Carbon Copy (00:50)
Do you know the difference between CC and BCC? There is a time and a place for both, so be clear about their uses and keep your email recipients happy.
---
Congratulations, you've made it through to the end. All that remains is to answer the questions, hit send and put these strategies into play. Thanks for watching.
---
100% Online
Watch online videos
anytime, anywhere
Quick and Easy
Goodbye boring all-day courses,
hello fun bite-sized lessons.
Efficient
Microlearning boosts your
engagement and comprehension!
THIS MODULE
5 user licenses $150
(Add extra users at any time)
ALL MODULES
20 user licenses $1,200
(Add extra users at any time)
"The enthusiasm from our staff and management towards the training has been awesome with lots of laughs and nods. Thank you and congrats!"
Peter Harris
General Manager
All Four x 4 Spares

"We loved the training. All of our team have now completed the training and we will make it a 6 monthly refresher for everyone."
Stacey Harris
General Manager
Techsolutions
"My team and I could not be happier... the Australian accent is quite engaging and "spices up" our training process even more."
Kate Cox
The Ohio
Valley Bank